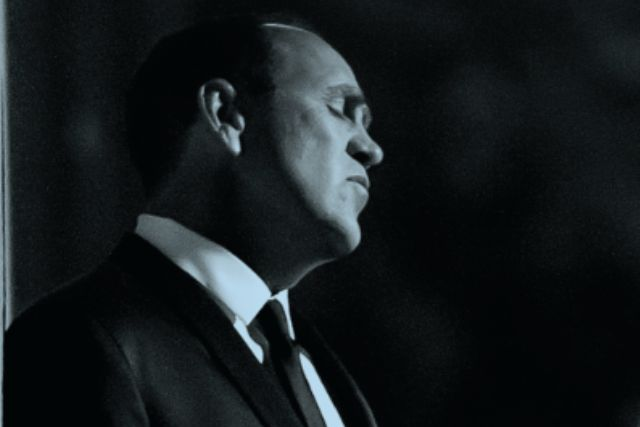 Catalina Jazz Club presents
Singer & Songwriter MARK ARTHUR MILLER "Soul Searching" || With special guest comedian & beloved Weatherman FRITZ COLEMAN
Show: 7:30 pm
All Ages
"SOUL SEARCHING" includes the music of Ron Miller, other Motown favorites, and original music by Mark Arthur Miller.
"Funky, funny, authentic, unique..." , Soul Searching will leave you "energized and satisfied. You might even dance in the aisles." Come for the music… leave with the story!

Mark Arthur Miller weaves a true-life tale of his soulful affair with the music he describes as "part of his DNA." It was the soundtrack of his young life growing up as a white kid on Chicago's largely black South Side, where he struck a goldmine of cultural experience. As the new late 60s and 70s sounds in R&B and Soul music filtered out of windows, playing on turntables and radios in every teen's funky lair, Mark discovered his dad's name on a 45rpm record.

Reconnected with the elder Miller, Mark moved to Los Angeles with Ron when Motown relocated in the 1970s. A lifelong bond was formed, and through Ron's work Mark frequently found himself in the company of idols Stevie Wonder, Smokey Robinson, Marvin Gaye, Diana Ross, and more.

ABOUT THE ARTIST:
Mark Arthur Miller's Soul Searching is an energetic, rhythmic, sexy dive into the music of Detroit, Motown and of RON MILLER, who happens to have been Mark's dad and composer of the classic, "For Once in My Life," memorably recorded by Stevie Wonder, Tony Bennett and 200 others.
While his long-estranged dad was in Detroit writing music at Motown for Stevie (four Top 10 Hits), Diana Ross ("Touch Me in the Morning"), Gladys Night and many more, Mark was growing up 300 miles away in Chicago, unaware his dad was a successful hitmaker.
ABOUT THE GUEST COMEDIAN:
Comedian FRITZ COLEMEN made eight appearances on the Tonight Show with Johnny Carson and Jay Leno.
He's received six Los Angeles area Emmy Awards for his comedy specials on NBC4.
He's performed three one-man shows…including IT'S ME DAD! This was a monologue about being a divorced father that ran on KCET Public Television for several Father's Days.

He's opened for show biz icons like Ray Charles and Debbie Reynolds.
---