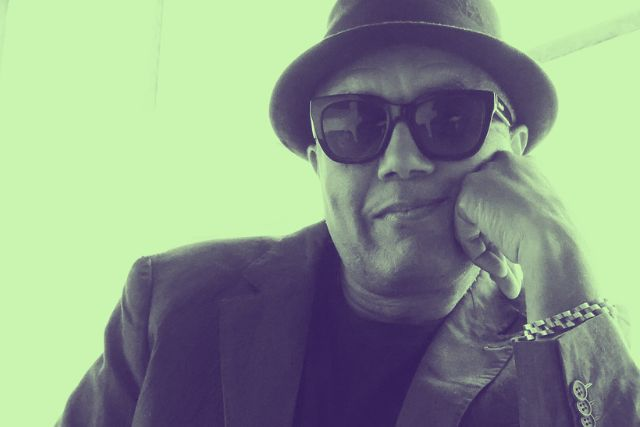 JOHNNY BRITT: THE SOLOIST SESSIONS (Singer, Trumpeter, #1 Songwriter & Honorary Member of Rock & Roll Hall of Fame)
Show: 8:30 pm
All Ages
Acclaimed Singer, Songwriter & Trumpeter JOHNNY BRITT: SUMMER LOVE will perform songs that are two years in the making from his brand new CD "After We Play".

Britt will also be performing his current Top 50 R&B single "Butterflies" which features Will Downing. There will be many marquee moments to embrace from this show, including "Going Out Of My Head" that finds Britt in the company of greats Rock & Roll Hall of Famer Little Anthony and George Benson. Britt will be performing this classic which is on this new dynamic CD. Known for his critically acclaimed Marvin Meets Miles CD he will be performing those songs as well as songs from his Motown days which his group he founded Impromp2.

You don't want to miss this dynamic show with multi-talented Johnny Britt!

ABOUT THE ARTIST:
Johnny Britt was discovered by Otis Williams of The Temptations who made Britt the youngest musical director ever for the iconic Motown Records vocal group. That led to Britt coproducing the music for the Emmy-winning miniseries "The Temptations". Britt would later sign his own Motown Records deal with his group Impromp2.

The recent Presidential Lifetime Achievement Award recipient will launch his multi-genre album release at the Catalina Jazz Club.
---