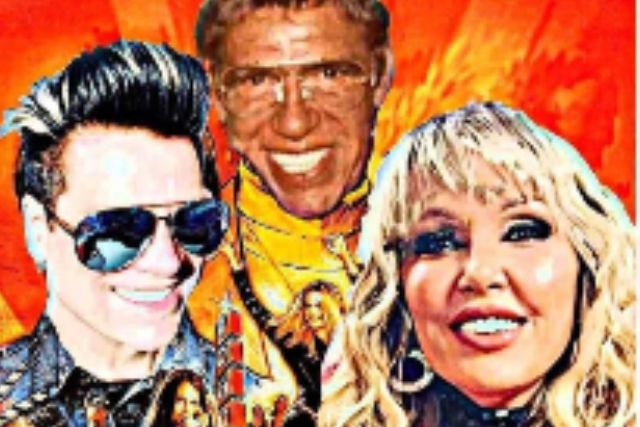 BUDDY RICH BIG BAND | starring CATHY RICH and Emmy Award-nominee GREGG POTTER
Show: 8:30 pm
All Ages
Arguably the greatest jazz drummer of all time, the legendary Buddy Rich exhibited his love for music through the dedication of his life to the art. His was a career that spanned seven decades, beginning when Rich was 18 months old and continuing until his death in 1987. Immensely gifted, Rich could play with remarkable speed and dexterity despite the fact that he never received a formal lesson and refused to practice outside of his performances.

Born Bernard Rich to vaudevillians Robert and Bess Rich on September 30, 1917, the famed drummer was introduced to audiences at a very young age. By 1921, he was a seasoned solo performer with his vaudeville act, "Traps the Drum Wonder." With his natural sense of rhythm, Rich performed regularly on Broadway at the age of four. At the peak of Rich's early career,he was the second-highest paid child entertainer in the world.

Rich's jazz career began in 1937 when he began playing with Joe Marsala at New York's Hickory House. By 1939, he had joined Tommy Dorsey's band, and he later went on to play with such jazz greats as Dizzy Gillespie, Charlie Ventura, Louis Armstrong and Gene Krupa. Rich was regularly featured in Jazz at the Philharmonic during the late 1940s. He also appeared in such Hollywood films as Symphony of Swing (1939), Ship Ahoy (1942) and How's About It (1943).
---