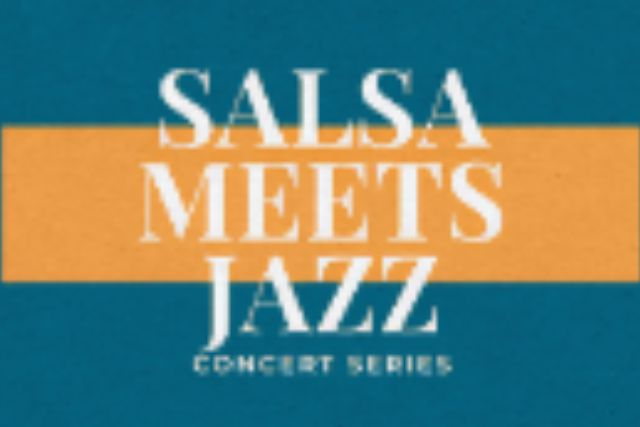 House Recommended!
SALSA Meets JAZZ: In Tribute to Cheo Feliciano | Featuring "VIBROSO"
Doors:

7:00 pm

/
Show: 8:30 pm
All Ages
Salsa Meets Jazz Presents VIBROSO I Remembering Cheo Feliciano @ Catalina Jazz Club in Hollywood I Thursday, November 2, 2023 (doors open at 7pm)
More info: www.YambuProductions.com
About Salsa Meets Jazz: A unique music series which took place at the Village Gate in New York during the 1980s. Created by music producer and promoter Jack Hooke and the owner of the Village Gate Art D'Lugoff. Now Los Angeles has its own version of Salsa Meets Jazz at the famous Catalina Jazz Club, remembering one of the greatest times in Jazz, Latin Jazz and Salsa.
About Vibroso: Conceived equally for dance lovers and music fans, Vibroso was created to honor the great sextets like Joe Cuba with Cheo Feliciano and Jimmy Sabater, who appeared on the New York music scene in 1960s as well as the Cal Tjader, New Swing Sextet, Carabali and Son Boricua among others.
Vibroso's sounds respects and honors the classic melodies of the Boogaloo era, also the salsa classic sounds of the seventies and the romantic sounds of the eighties until the contemporaneous sounds of our days with original songs while transporting the dancers to a unique and intimate place with the sounds of the vibraphone.
About Cheo Feliciano: Cheo Feliciano, was a leading salsa singer renowned for both his love songs and his upbeat improvisations. A handsome and debonair baritone, He was equally impressive as a sonero — a singer who can improvise rhymes and melodies over Afro-Caribbean dance rhythms — and a romantic crooner, delivering suave, smoldering boleros.
During the 1970s he became a major star of salsa when he recorded for the New York label Fania. His first solo album, "Cheo," included songs that became his signatures: "Anacaona" and "Mi Triste Problema."
About Catalina Jazz Club: Housed in Hollywood and decked out in a timeless charm, the club offers a cozy ambience under sparkling stage lights garnished with its signature concoction, Jazz. Over the past 36 years, the Catalina Jazz Club has hosted the most illustrious legends of all time from Dizzy Gillespie and McCoy Tyner, to Joshua Redman, Kenny Burrell, and Steve Tyrell, among others.
---