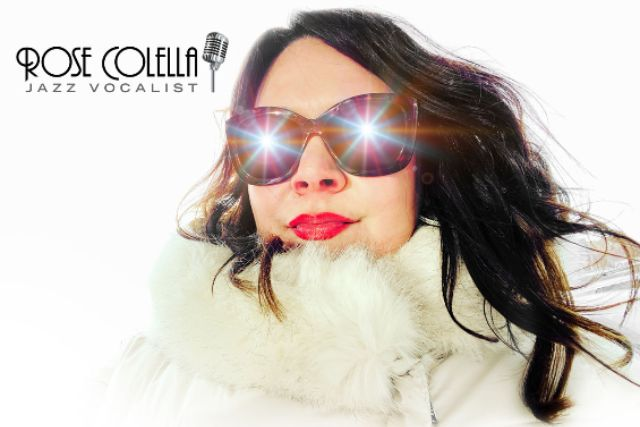 Jazz singer ROSE COLELLA: Cocktail!
Show: 8:30 pm
All Ages
Featured in The New York Times, The Chicago Tribune & LA Jazz Scene, Los Angeles-based jazz vocalist Rose Colella has also received mention in All About Jazz, JAZZIZ, NPR's A Blog Supreme & TimeOut NYC, describing her as "elegantly tipsy," "pure seduction," "cooly coquettish" & "beautiful and inviting." Her much-anticipated album, "Cocktail" was released to sold-out audiences and global acclaim, kicking off U.S. & Canada tour dates, with appearances in NYC, LA, San Francisco, Chicago, Toronto & more.
Rose currently performs regularly at the nation's top jazz clubs, and her newest credit is filming a pilot for CBS Television in Los Angeles. Rose was recently chosen by LIONSGATE Films to present her "LA LA LAND" show during their Blu-Ray DVD release of the film, to two sold-out audiences, and the event was featured in Entertainment Weekly, IMDB, New York Post's Page Six, Chicago Tribune, NBC Chicago, Hollywood Reporter, PARADE Magazine, Time Out Chicago, BroadwayWorld, RedEye & Eater.
Rose received her Bachelor of Music degree in Jazz Studies from Roosevelt University in Chicago and owns the entertainment agency Lola Bard Productions, named for her grandmother, a 1930s vocalist who performed and recorded with Bobby Hackett & The Original Dixieland Jazz Band. Rose & Lola were featured in The New York Times, with a story detailing Rose's career as a jazz vocalist, inspired by Lola's career as a jazz vocalist in New York City.
---