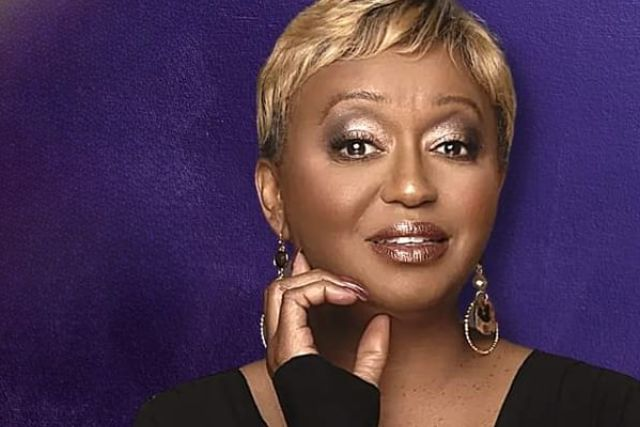 Catalina Jazz Club presents
Jazz singer SHARON RAE NORTH : PURE PLEASURE | feat: Kevin Fluornoy
Show: 8:30 pm
All Ages
"Sharon is unassuming and her smooth, silky voice spins a web that captures you and makes you listen. Pure bliss!" - The Genie" Bola Sonola, Smooth 98.1, Lagos, Nigeria

" 'We Should be in Love (Silhouette)' is hands down your best by far." - Carmen Kennedy, Jazzy 247 – The Next WAVE, Cleveland
2023 kicked off nicely for Billboard charting artist Sharon Rae North:
Sold out show at Tin Pan in Richmond, VA the first week of January
Featured artist dates booked with saxophonist Patrick Lamb at Blues Alley in Washington, DC and at Tin Pan
Booked at St. James Live in Atlanta
Booked at Conyers-Rockdale Council of Arts Theater in Conyers, GA
Booked at Blues Alley in Washington, DC
Booked at Outdoor Concert Series in Youngstown, OH
Booked at Catalina Jazz Club in LA
Booked at Hymphreys in San Diego
Finalist Wammie Awards (DC, MD, VA) | 3 categories – Ceremony April 1
Nominee Indie Soul Music Awards | 2 categories – Ceremony February 24
2022 highlights include:
Released 10-song album produced by 2-time Grammy nominee Chris "Big Dog" Davis and 2-time Grammy winner Paul Brown.
Single "We Should be in Love (Silhouette)" on initial Grammy ballot in Best R&B Song category
Sold out show at Herb Alpert's Vibrato in Los Angeles.
She's enthralled audiences at the iconic Blues Alley in Washington, DC; Keystone Korner in Baltimore (both with D.C. based super group Phaze II).
Supporting Four80East in Youngstown, OH.
Featured guest of saxophonist Patrick Lamb at Tin Pan in Richmond, VA.
She's taken her talents across the United States and internationally, sharing and showcasing her vocal style and subtle confidence and her combination of seriousness and playfulness during shows.

Her last EP Sincerely Yours, also produced by Big Dog, dropped in July 2016 and had singles charting globally. The project made the initial ballot for the 59th Annual Grammy Awards and two of the five songs were Billboard contenders.

Sharon puts on a fabulous performance as a headliner and an opener. She has opened for many national acts, including Bob James, Joe Sample and the Jazz Crusaders, Patti LaBelle, Four80East, and many others.

Visit Sharon on social media at:
www.Facebook.com/SharonRaeNorthSings
www.Twitter.com/SharonRaeNorth
www.Instagram.com/SharonRaeNorth
www.Youtube.com/SharonRaeNorth
---