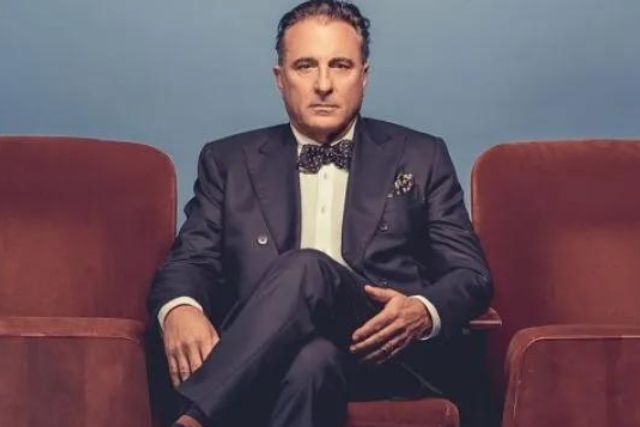 Catalina Bar & Grill
ANDY GARCIA & The Cineson All Stars "Cuban Jam Session"
Show: 8:30 pm
All Ages
Along with his Oscar, Golden Globe, and Emmy Nominations as an actor, Andy Garcia is a Grammy and Latin Grammy award winning producer. Under his own CineSon Productions label, Andy Garcia has performed as a musician/vocalist, and producer on the following musical projects: Volumes I and II of "Cachao Master Sessions" the former a 1994 Grammy Award winner and the latter a 1995 Grammy Award nominee and a 1996 DownBeat Critics Poll Beyond Album of the Year winner, released under the Crescent Moon Records label through Sony/Epic Music. Garcia produced and performed on "Cachao - Cuba Linda," his third collaboration with Maestro Cachao, produced for Garcia's own CineSon label, released through EMI Latin, and was nominated for a 2000 Latin Grammy Award as well as a 2001 Grammy Award. The pair re-teamed for 2004 release, "Cachao - ¡Ahora Sí!," the fourth installment of Cachao's master sessions. The album was released through Univision Records, again under the CineSon label, accompanied by an hour-long behind-the-scenes film of the same name directed by Garcia. "Ahora Si" won both the Grammy and Latin Grammy for best Traditional Tropical record for Cachao and Garcia. He also produced and performed on the "For Love Or Country: The Arturo Sandoval Story" soundtrack and its Emmy Award-winning score, as well as producing and performing on numerous songs for the "Just The Ticket" soundtrack. Also Under CineSon Garcia produced The original Soundtrack to his film "The Lost City" (Univision Records), to which he also wrote the original musical score along with directing and starring.
Under the CineSon banner Garcia made his directorial debut with "Cachao...Como Su Ritmo No Hay Dos" (Like His Rhythm There Is No Other) a feature-length documentary concert film on renowned Cuban bass player and composer Israel Lopez "Cachao", co-creator of the Mambo. The film, which he co-produced, has received worldwide critical praise and was released through Epic Music Video. His own Orchestra, The CineSon All Stars, comprises of members of Cachao's original band and also recorded with Mr. Garcia on his own original score for his film "The Lost City." Also Cachao "Uno Mas" for PBS masters series and Cachao Mi Maestro a short film commissioned by Martell Cognac.
A long time collaborator with Arturo Sandoval, Mr. Garcia has also composed numerous songs with him, most recently, "Christmas In Conway" the end credits to his film by the same name. Also, producing the soundtrack with Sandoval for Garcia's film, "At Middleton" and a bonus DVD track "There Was A Day" for the same film. Mr. Garcia is a proud member of Sandoval's big band. As well as Sandoval sitting in with the the CineSon all stars.
---